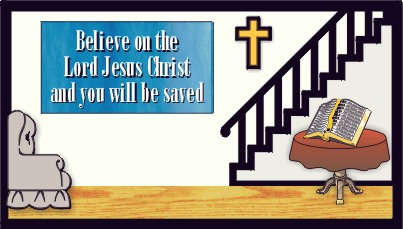 Mini Doctrines
Most of these materials can be viewed with Adobe Acrobat™ Reader 3.0 or higher. Click here

to download a free copy of the latest version of Acrobat Reader. You can view the file below by clicking on the highlighted name, or download it to your system by simply right clicking on the highlighted name, choosing the "Save Link as" or "Save Target as" option, and saving the file to the selected directory on your system (on the PC). This will save the file in the directory you designate on your system. You can then open the file at your leisure with Adobe Acrobat (remember the directory you saved the file in).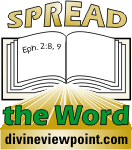 A list of available mini doctrines is shown below. If you're looking for a particular category, please reference the subjects listed on the left side of your screen.
1. "All Things Work Together for Good"
2. Baptism
3. Conscience
4. Death (7 Types of Death)/ Why Christians Die
7. Divine Institution #3: Family
9. Eight Ways to Identify God's Design for You in Marriage
10. Election
12. The First Marriage in the Human Race
13. Five Ways to Sin Against God the Holy Spirit
15. Free Will, Volition, and Pride as a Hindrance
17. Grace for Dying
18. Healing
19. Help Him to Help Himself, But Don't Carry Him
20. The Holy Spirit Glorifying Christ
21. How to Be Happy
24. The Human Spirit
25. If We Command Our Wealth We Shall be Rich and Free ...
26. Inner Beauty
27. Interrelationship and Responsibility in Marriage
29. Man's Relationship to Angels
30. Marriage, Biblical Principles
31. Marriage and How to Receive Love
32. Marriage, the Responsibility of the Man
33. Marriage, Sexual Relationship
35. Marriage and Subjection or Submission of the Woman
36. Promises
37. Redemption
38. Regeneration
40. Satan's Five "I Wills" (Isaiah 14:12-15)
41. Satan's Strategy
42. The Selection of a Life-Time Mate
44. The Seven Worst Sins in the Bible
46. Six Enemies of Every Believer
48. Spiritual Adjustments in Marriage
50. Romans 8:28, A Tapestry of Joseph's Life
51. Temptation of the Believer
52. Ten Misconceptions About the U.S.A.
54. The Virgin Birth of the Lord Jesus Christ
55. Volition, Free Will, Illustration: Esau and Jacob
56. Volition, Free Will: Moses and Pharaoh
58. Volition and Vessels of Wrath and Mercy
59. Seven Things Declared to be the Will of God for You
60. Categories of the Will of God for Divine Guidance
61. An Illustration of the Types of the Will of God
63. The Doctrine of Witnessing

Buddy Dano, Pastor
Divine Viewpoint Bible Studies


Comments about this web site? Email me.

Page updated 01/02/13 03:15 AM.