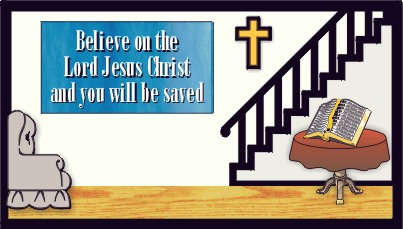 Divine Sugar Sticks of the Day
Need a quick spiritual energy boost? Here's just what you need ... Divine Sugar Sticks. "Taste and see that the Lord is good."

What's the background behind Sugar Sticks? Click here to find out.

Sunday, January 19, 2003
| | |
| --- | --- |
| | Eccelsiastes 3:1-4, "To every thing there is a season, and a time to every purpose under the heaven: A time to be born, and a time to die; a time to plant, and a time to pluck up that which is planted; A time to kill, and a time to heal; a time to break down, and a time to build up; A time to weep, and a time to laugh; a time to mourn, and a time to dance." |
I hope that you have enjoyed and been blessed by the Sugar Sticks that Buddy has faithfully sent to encourage and strengthen believers in the Lord Jesus Christ. It is with very mixed emotions that I write this note to you to inform you that Buddy went home to be with the Lord on Sunday, January 19, 2003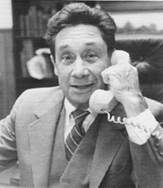 Buddy Dano
May 20, 1922 – January 19, 2003
| | |
| --- | --- |
| | Psalm 116:15, "Precious in the sight of the LORD is the death of His saints." |
Buddy has written several publications about the home going of a believer. At this time you may want to review them on the Divine Viewpoint web site. They include:
| | |
| --- | --- |
| | John 14:1-3, "Let not your heart be troubled: ye believe in God, believe also in Me. In My Father's house are many mansions: if it were not so, I would have told you. I go to prepare a place for you. And if I go and prepare a place for you, I will come again, and receive you unto Myself; that where I am, there ye may be also." |
| | Ephesians 2:8-9, "For by Grace you have been saved through faith; and that not of yourselves: it is the gift of God: Not of works, lest any man should boast." |
| | Psalm 84:11, "For the LORD God is a Sun and Shield: the LORD will give Grace and glory: no good thing will he withhold from them that walk uprightly." |
It has been an honor and blessing to be a part of this ministry the past years. I will continue to maintain the Divine Viewpoint web site and will add additional Bible studies previously taught by Buddy as time permits.
May the Lord bless you based on your attitude about His Word.

Remember, Buddy has been creating Sugar Sticks since 1999, so please check out the links to the archived Sugar Sticks pages shown at the top and left side of this page. The Word of God is timeless and applicable to any day of the year. It is alive and powerful, no matter what the date is.

Comments about this web site? E-mail me.

Page updated 01/02/13 03:16 AM.