To listen to any of the Bible classes below, left click on the file name. In a few minutes the file will begin to play on your computer. If you'd like to download the file and save it on your computer or MP3 player, right click on the file name and click Save Target As ... Then select a folder/directory on your system where you would like the file saved and click Save.
Check back frequently for new additions to this page.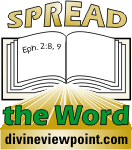 Christian Basics
Psalm 22:1 - Salvation - Spiritual Death - "The Pink Panther"
Acts 2:42-3:1 - Christianity Antagonistic to Communism

Isaiah 26:3 - Mental Attitude Dynamics - What You Think Can Defeat Satan
Isaiah 36:4-9 - Psychological Warfare
Ephesians 5:1 - Worry and the Promises of God

Principles of Marriage and Divorce - 10/4/1979
The audio mini-version of the Principles of Marriage and Divorce pamphlet

Mark 5:1-21 - Believer's Request Refused (Prayer) - 4/27/1989

Christian Basics from the Book of John

The Book of John - Basic Training Introduction - 3/13/1988

John 1:3-10 - The Word / Light - 3/20/1988

John 1:14 - Tabernacle - 4/3/1988

John 1:17, 29 - Law/Grace and Truth/Lamb of God - 4/10/1988

John 1:29 - Sin Bearer / Come and See - 4/17/1988

John 1:32-42 - I Have Found the Messiah - 4/24/1988

John 1:43-46 - Follow Me - 5/1/1988

John 1:46-49 - I Saw You Before - 5/8/1988

John 1:50 - A Ladder - 5/15/1988

John 2:11 - The First Miracle - 5/22/1988

John 3:1-6 - Religious Compliments - 6/5/1988

Colossians 1:10-12 - Invisible Heroes - 6/12/1988

John 3:8, 14 - Spirit of Freedom - 6/19/1988

John 3:14 - The Musts of Jesus Christ - 7/18/1988

John 3:16 and 4:6, 34 - Lake and River - 7/24/1988

John 4:26, 10 - The Thirsty Christ - 7/31/1988

John 4:14, 48 - Environmentalist Christians - 8/7/1988

John 4:54-5:9 - Two Miracles - 8/14/1988

John 6:29, 35 - Work of Faith - 8/21/1988

John 5:3-6:9 - Third Miracle - 8/28/1988

John 6:19, 20 - EGO EIMI - 9/4/1988

John 6:34 - Moses Bread, Christ's Bread - 9/11/1988

John 7:37, 38 and 8:12 - Desires Met - 9/18/1988

John 7:38 and 8:12 - He That Followeth Me - 10/9/1988

John 7:37 - If Any Man Thirst - 10/9/1988

John 8:33 - Freedom - 3/19/1989

John 8:42, 48 - Smear Tactics - 4/9/1989

John 8:42 and 9:4 - Christ's Estimate of His Coming - 4/16/1989

John 9:6, 7 - Obedience Brings Sight - 4/23/1989

John 10:9, 10, 14 - Three Gifts to Sheep - 4/30/1989

John 10:16 - Other Sheep I Have - 5/7/1989

John 18:1-8 - Pause in the Garden - 1/28/1990

John 16:33 - Worlds in Collision - 1/28/1990