To listen to any of the Bible classes below, left click on the file name. In a few minutes the file will begin to play on your computer. If you'd like to download the file and save it on your computer or MP3 player, right click on the file name and click Save Target As ... Then select a folder/directory on your system where you would like the file saved and click Save.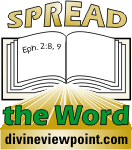 The Book of Amos - Taught in 1975 / 1976
My apologies for the quality of these recordings. There were definitely equipment issues back in the 1970s.
Amos 1:1-5 - Universal Responsibility - 12/14/1975
Amos 1:6-10 - Amos 1:6-10 - 12/21/1975
Amos 1:11-15 - Hands Off Israel - 12/28/1975
Amos 2:1-5 - Indictment Against Judah - 1/4/1976
Amos 2:6 - Indictment Against Israel - 1/11/1976
Amos 2:7-18 - God's Grace / Israel's Disgrace - 1/18/1976
Amos 2:13-3:1 - Privilege and Responsibility - 1/25/1976
Amos 3:1 - Inflexibility of God's Righteousness - 2/1/1976
Amos 3:1-8 - Pattern of Cause and Effect - 2/8/1976
Amos 3:9-12 - Two Legs and a Piece of an Ear - 2/15/1976
Amos 3:12 via Psalm 102 - Psalm 102 - 2/22/1976
Amos 3:12 via Psalm 103 - Psalm 103 - 2/29/1976
Amos 3:13-4:1 - Indiscriminate Judgment - 3/7/1976
Amos 4:1-4 - Yet You Would Not - 3/14/1976
Amos 4:5 - Judgment for Redemption - 3/21/1976
Amos via Psalm 127 - Unless the Lord Build the House - 3/28/1976